Precision Distillation Services
We provide comprehensive services for precision distillation/refining
and propose to our customers the best solutions for them.
1

The best solutions we propose to our clients are made possible exactly due to the rich lineup
of options we offer, which span from support for research and development to plant services.

2

A seamless one-company organizational framework means that we provide our customers with
flexibility and speed in providing them with support for research and development all the way to
scale-ups and plant implementation.

3

We don't just respond to whatever it is that customers are in need of; we take on the role being
the driving force behind their efforts as their best partner, conducting activities such as proposals
for improvement serving to grow their business.

4

Covering everything with one company means that customers will see improvements in terms
of security when it comes to their information assets.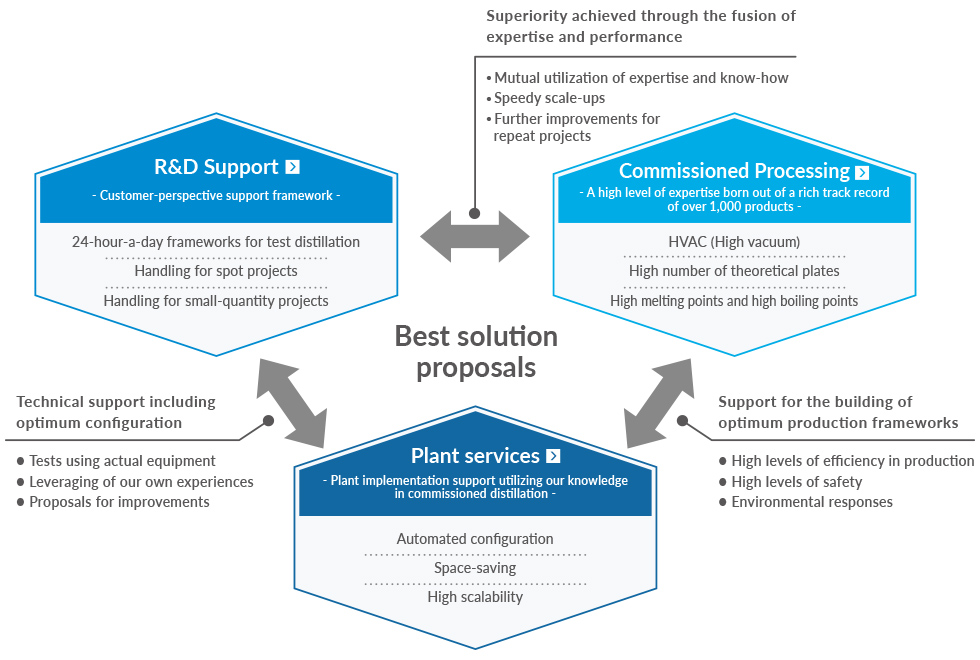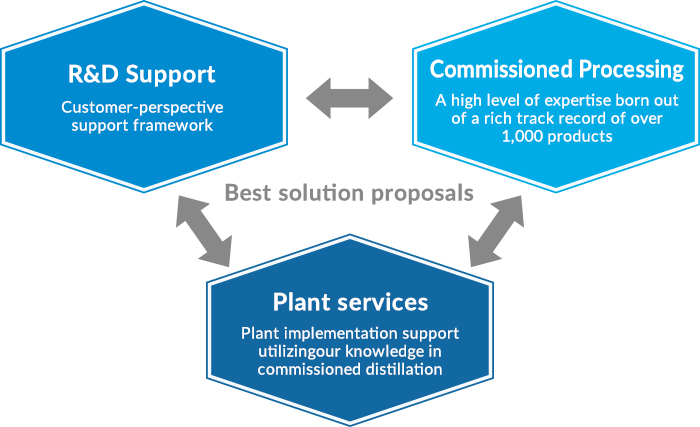 Support for research and development
24-hour-a-day frameworks for test distillation
Handling for spot projects
Handling for small-quantity projects
Commissioned production
HVAC (High vacuum)
Multitude of processing steps
High melting points and high boiling points
Plant services
Automated configuration
Space-saving
High scalability